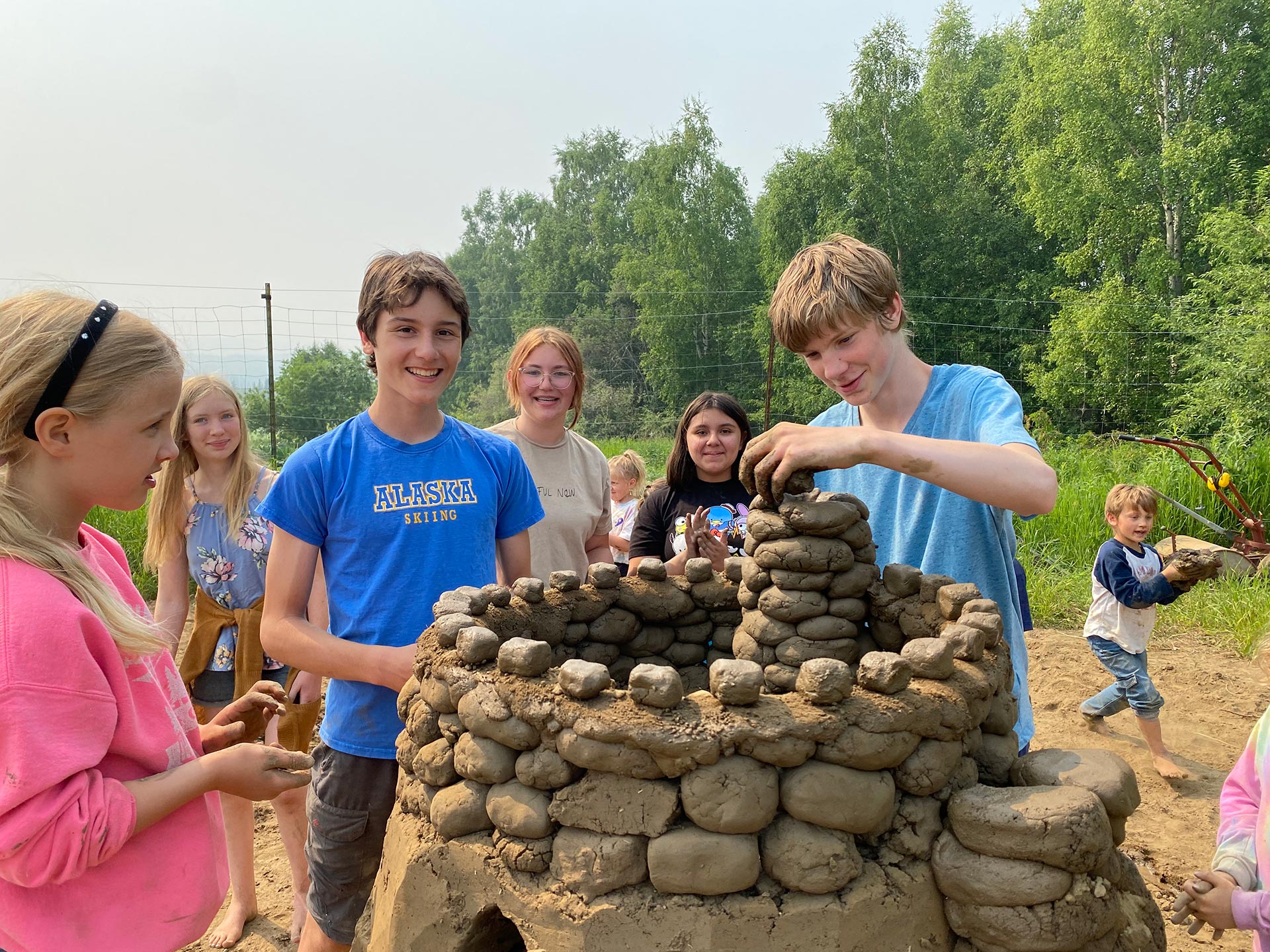 Wild Rose Camp Session 2
June 12-16, 2023 | (8-13 year-olds) | 9am-3pm | $300
Wild Rose Camp sessions empower campers by learning new skills while having a blast doing so! Campers will have hands-on opportunities to work with many kinds of art projects some of which include felting, batiking, natural plant dying, paper making from plants, tie-dying, block printing, pottery, copper work, candle dipping, marbling and string art. All these projects involve working with high quality materials.
Afternoons will include active games, hiking, puppetry, storytelling, beekeeping, plant and bird identification, building shelters from willow and alder along with garden and nature study while harvesting and eating from the garden. Campers also have the opportunity to build and cook in an earthen oven, and fire pots in an earthen kiln which they have made themselves. Campers will have an incredible week expressing themselves artfully in nature!
There will be an end of camp family party where the campers will make and bake bread in their earth-made oven and put on a giant puppet play for all to enjoy!
We acknowledge that we live on the unceded lands of the Tanana Khwt'ana, who are an active and integral part of the life and community here.
SUMMER CAMP CANCELATION POLICY
A $30 non-refundable deposit is included in the cost of all camps. For cancellations made at least 30 days prior to the start of camp, a refund will be given minus the non-refundable deposit.
Should any circumstance require you to cancel your camp registration less than 30 days prior to the start of camp a full refund will be given minus the non-refundable deposit, if we are able to fill your child's spot in the camp session with another camper.